>> Wednesday, July 2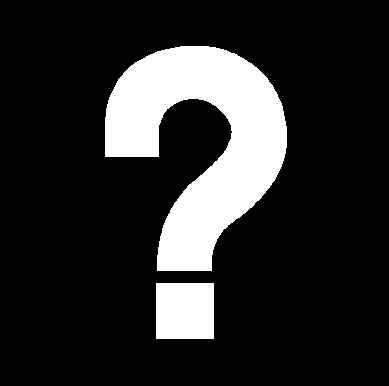 I know this post is going to stir a lot of feathers but I am a woman who knows what she likes and knows what she wants. I'm reaching that point in life where all my friends are either in good relationships, engaged, or already married; so it's only natural that I want those same things as well. So I created a list of qualities that I would like in a man. The following is a list of qualities that I would like (this is probably why I'm having trouble in my relationship because he doesn't fit in my wants and desires but a girl can pray - and pray
HARD
I shall).
DISCLAIMER: Let me just say this before I proceed any further, I would not ask any man to do anything and be anything that I myself would not do or act in any manner and in any manner in which I would not conduct myself. When I come to the table I'm bringing more than silverware and an appetite so I expect a man to do the same.
I want a man that..........
Has a heart for God

Has a close personal relationship with God

Will attend and participate in church with me every Sunday

KNOWS HIS OWN HEART!!!!!!!!!!

Is intelligent

Is trustworthy

Has a great sense of humor

Can

easily

and willingly communicate with me

Is romantic

Will respect me and and any other women like he would respect his mother, sister(s) and or grandmother(s)

Is man enough to say I love you

Is man enough to say I'm sorry

Is man enough to be responsible for his own actions

Can accept and give unconditional love

Is not

possessive

but protective of me as woman

Is strong mentally, emotionally & physically

Is very supportive me

Respects my thoughts, feelings and opinions

Respects my family and my heritage

Is understanding

Keeps his promises

Is not conceited but confident (I love a man with

SWAGGER

)

Is not shy (because I'm not)

Is not selfish

Likes adventure

Likes to explore and try new things

Has a vision for his life, a sense of purpose

Loves a challenge (I hope so, because I know I am very challenging)

Is a true gentleman

Is not ashamed to cry, at least not in front of me

Can handle that I'm

independent

(but not too

independent

that I won't need him)

Is laid-back and not

sooo

high strung

Is very

affectionate

doesn't mind holding my hand in public or opening the card door for me

Is creative (with these gas prices you have to be)

Can accept it when he is wrong

Understands the

difference

between lust and love

Understands my heart

Is not afraid of commitment

Understands my quest for greatness

Has a great smile

Is outgoing

Is man enough to say he needs help

Can be spontaneous

Would like children and is comfortable around children

Can surprise me with romantic gestures just because

Loves to travel

Can trust me

Can appreciate the simple things as well as the finer things in life

Doesn't mind watching sports with me (You get between me and football and we will have a problem. I'm not kidding!!!!)

Loves spending time with me (not all the time, I need "me" time

sometimes

)

Loves music, especially if he can appreciate

different

genres

Loves to laugh

Has an open mind

Believes in true love

Is a people person

Likes to go out but can be just as comfortable with a quiet night at home

Can

appreciate

going to museums and plays

Loves me whole-

hearted

Loves to have a good time

Loves dogs

Is secure in life and love

Stands up for what he

believes

in

Is

persistent

Is not a quitter

Is genuine

Is a Man of Valor

Is polite

Remembers the little things that matter
If anyone knows where a man like this is, send him my way I'm up for the challenge. Just kidding!!!! This man was already
pre
-ordained for me so I'm just
waiting
until he finds me and when he does, I will know.